Recreational Riding Facility & Manmade Beach
Busco Beach consists of over 2000 acres of riding, full hook up camping sites, tent sites and large ponds for swimming and Jetski riding.
UPCOMING EVENTS
April 29, 2016 - May 1, 2016
8:00 am - 5:00 pm
Mud Bash 2016 Rules/Registration   All participants wanting to race will register starting at 10AM on Saturday April 30. Registration will end at 12:30PM sharp! Races will start at 1:00PM. Each registration will cost $20. This fee must be paid prior to the start of the races. If a participant is racing in multiple classes, […]
May 27, 2016 - May 30, 2016
8:00 am - 10:00 pm
June 17, 2016 - June 19, 2016
8:00 am - 10:00 pm
LIVE at Busco Beach & ATV Park Jawga Boyz with Demun Jones Saturday June 18, 2016 @ 8:00 PM Admission to the park (INCLUDES concert): $10 per person per day $10 per ATV per day $10 per person per night ***NO PARK REFUNDS*** General public admission will be $20
July 1, 2016 - July 4, 2016
8:00 am - 10:00 pm
August 5, 2016 - August 6, 2016
5:00 pm - 11:00 pm
We will be hosting Round 6 of the Extreme Dirt Track Nationals at Busco Beach & ATV Park. You will see short course TT racing at it's best with the fastest ATV and UTV drivers in the country battle it out for their points championship. The series will be almost complete with only 2 rounds […]
DESIGNED FOR RIDERS OF ALL AGES
Our trail systems are changing daily due to conditions of the land and vary from mud pits, water crossings, hill climbs, and hard packed wood trails. ATVs and motorcycles are welcome, however we do not allow trucks or jeeps on the trails or riding in the rivers.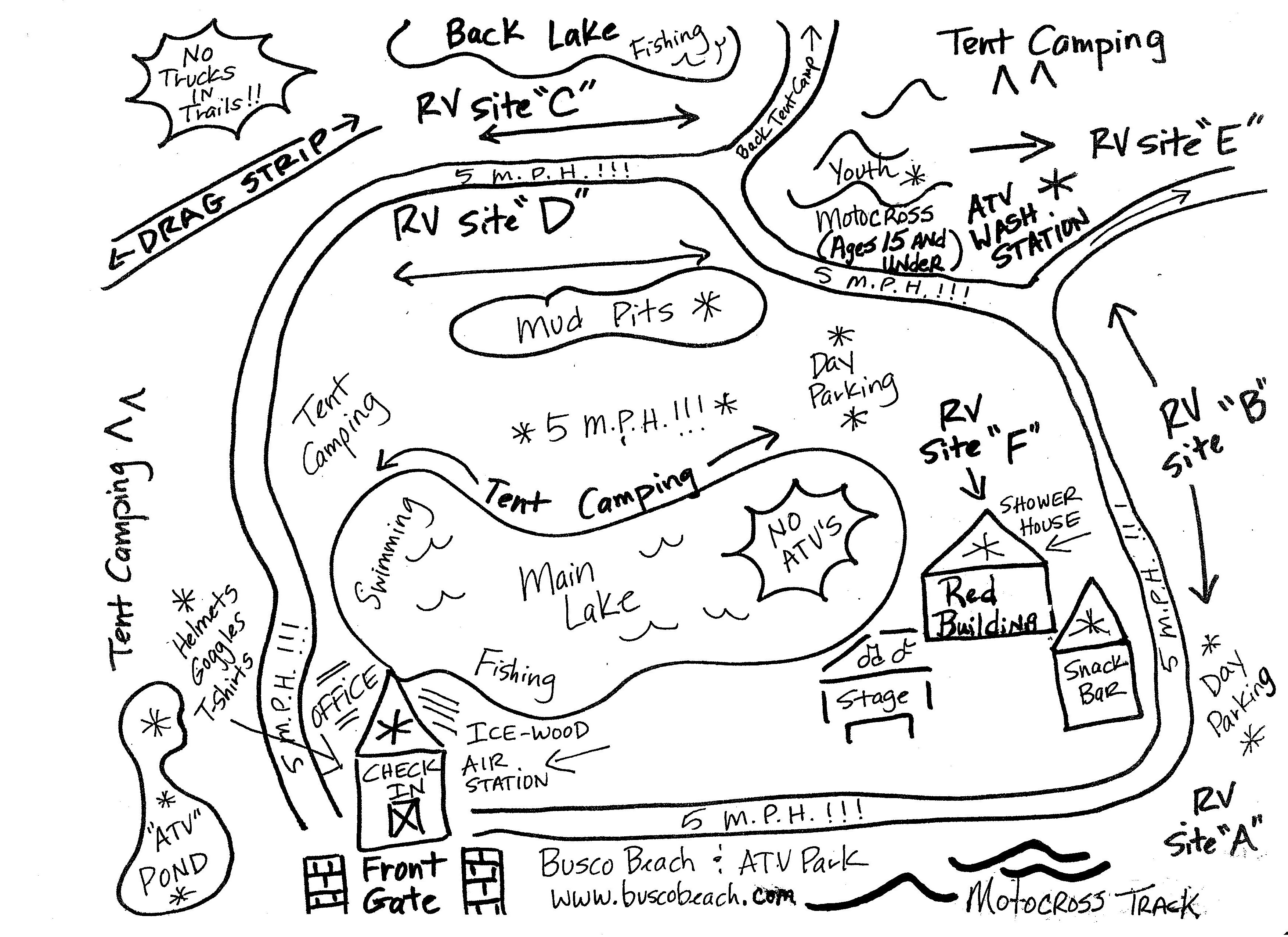 "Great time, close to home. If you have never been go check it out at least once."
"Can't wait to go back This place was great loads of fun and lots of great trails"
"I love this place. Mud heaven on earth. Only way it could be better is if it got bigger."